Private Charter Flights to More Destinations
With a private charter flight on Makers Air, the dream of traveling in style is still alive and well.  We invite you to join us for a truly memorable travel experience.
Florida and Bahamas Charter Flights

Choose your Destination in the Bahamas or Florida.
Take flight with Makers Air. Our private charter flights will take you where you want to go within a 500-mile radius of Ft. Lauderdale, FL.
N633AH is a custom interior Cessna Grand Caravan EX with Executive Oasis Club seating up to eight (8) passengers, unlike any in the region. With six overstuffed white leather executive seats, 1 Divan seat for two, and executive tables, this aircraft is the perfect solution to business or pleasure travel. With its island-chic luxurious feel, your vacation will begin the moment you board.
Our private state-of-the-art facility sets the tone for your journey, a space that offers the comfort to begin your travel with ease.  The Ascend via Makers Air experience is found in every detail. Use the interactive tour to view our lounge and amenities.
Private Charter Flights in Florida
Click on the planes on the map for more info on Florida charter flight destinations.
FLORIDA DESTINATIONS
CLICK ON THE PLANES ON THE MAP FOR MORE INFO ON CHARTER FLIGHTS TO FLORIDA DESTINATIONS.
Makers Air offers regularly scheduled flights to more Bahamas out island destinations than any other private airline. From hotel recommendations to local excursions, we've taken the liberty of putting all the travel information you need to start planning your Bahamas getaway today.
CHARTER FLIGHTS TO JACKSONVILLE
Jacksonville is the ideal Florida destination to explore the outdoors, enjoy active eco-adventures and be surrounded by nature! Experience a different side of Florida, combining both relaxation and family adventures. Enjoy our 22 miles of beaches, extensive park system, world-class fishing, historic neighborhoods, eclectic museums, vibrant street arts scene, creative coastal cuisine, delicious craft beer and so much more! Jax, as locals call it, is perfectly located in Northeast Florida, just a quick trip away from most of the Southeast and on the intersection of I-95 and I-10. Take an unforgettable road trip to our affordable and exciting waterfront destination.
CHARTER FLIGHTS TO SAINT AUGUSTINE
St. Augustine: Discover more about the nation's oldest city!
Its unique scenery and history set this city apart from any other in the country. This old city has a quaint feel but boasts a big appeal. Visitors can see why when they stroll along the brick-lined streets and delight in the city's European flavor, with centuries-old buildings, horse-drawn carriages, hidden courtyards, and so much more. Saint Augustine has plenty of history to explore -- more than 450 years of it! In addition to its impressive roster of top-rated hotels, resorts and bed and breakfasts, St. Augustine is known for its excellent restaurants serving a variety of dishes reflecting the town's multicultural heritage. Add to that the city's world-class art galleries, boutiques and outlet shopping, theater and live music, and 42 miles of gorgeous beaches, and it's easy to see why more than 6 million visitors come here each year.
CHARTER FLIGHTS TO ORLANDO
When you're ready to travel, the wonder remains in Orlando for the best vacation ever! Enjoy open-air adventures at our theme parks, unforgettable ecotourism experiences, and outdoor fun the whole family can enjoy together — including al fresco dining and shopping, expansive resorts with incredible pools and recreational activities, and much more!
CHARTER FLIGHTS TO TAMPA
With its mix of historic architecture and modern landmarks, a culture infused with Cuban and Spanish flavors, vibrant business districts and beautiful waterways, Tampa is a wonderful place to work, play and unwind.
Downtown is alive with urban parks, including the gorgeous Tampa Riverwalk, hip bars and innovative restaurants and amazing restorations of turn-of-the-century buildings.
For residents and visitors alike, there's no shortage of things to do in Tampa, whether it's paddling along the Hillsborough River, sampling tequila at a margarita festival, enjoying a pro football or hockey game, riding a thrill-coaster at Busch Gardens or attending an opera at the Straz Center.
Tampa is known for being a great city for all ages and tastes, offering hotel accommodations that fit any budget and catering to everyone, including families, outdoor adventure seekers, and foodies and wine connoisseurs. Once known as a melting pot for all cultures and settlers, Tampa remains a welcoming place for those seeking fun, opportunity and a chance to try new things.
CHARTER FLIGHTS TO NAPLES
Naples, perched on the Gulf of Mexico in Southwest Florida, is famous for its high-end shopping, world-class culture and sophisticated dining.
But Naples is also an affordable family destination that appeals to nature lovers and beach aficionados.  Fifth Avenue South and Third Street South are the focal points for Naples shopping in the historic downtown area, with numerous art galleries, chic clothing boutiques and home decor shops.  When it comes time for lunch or drinks and dinner, enjoy your meal with a water view, whether you choose a swank Naples beachfront resort or a funky bayside bar.
CHARTER FLIGHTS TO OCEAN REEF CLUB
Ocean Reef Club is located on a private, pristine peninsula beside America's only living reef, bounded on three sides by water and on the fourth side by federal and state lands. It is located on the northernmost tip of Key Largo and is accessible by land, sea or air. The airport at Ocean Reef is one of the Club's prime amenities. This vital private airport facility is the welcoming point for many returning Members. Before arrival at Ocean Reef's private airport, all aircraft must be registered.
CHARTER FLIGHTS TO MARATHON
Marathon is a 10-mile-long family-oriented island community conveniently situated in the middle of the Keys island chain, comprised mainly of Vaca Key, Fat Deer Key and Grassy Key.
Residents, snowbirds and visitors enjoy Marathon's fishing heritage, an old-Keys lifestyle and seafaring traditions, a theme celebrated in the area's annual seafood festivals and waterside restaurants that harvest fresh fish, lobster and stone crab claws from local waters. For anglers, waters teem with offshore billfish and tuna in the winter, bridge-hugging tarpon in the spring and dolphin fish in the summer.
Florida Keys Marathon International Airport accommodates a full range of services for general aviation enthusiasts and corporate jet operators. Two full-service FBO's offer fuel, maintenance, tie-down, pilot and passenger facilities. Ground transportation options are available including an airport shuttle, car rental agencies and taxi service.
CHARTER FLIGHTS TO KEY WEST
CHARTER FLIGHTS TO GAINESVILLE
Enjoy world-class museums, performing arts, and live music. Explore 8 state parks with more than 100 miles of trails for biking, birding and hiking or cool off in crystal-blue freshwater springs. When you're done with your day, kick back at a craft brewery and savor innovative cuisine and specialty cocktails at inspired local restaurants.
CHARTER FLIGHTS TO MELBOURNE
Set beside the Indian River Lagoon along Florida's Space Coast, Melbourne offers beaches, fishing, golf, snorkeling and many other outdoor activities. You can bask in the sunshine on miles and miles of Melbourne's unspoiled beaches by daylight or, at night, enjoy a romantic moonlit walk, complete with tropical breezes. You'll find all types of shopping and restaurants in Historic Downtown Melbourne and elsewhere in and near town.
CHARTER FLIGHTS TO DAYTONA
Fun for race fans, friends and families, Daytona Beach boasts resorts, attractions and the Daytona International Speedway and the Motorsports Hall of Fame of America. Come during the Daytona 500 or spring family beach break – or any time at all. You already know about Daytona Beach's swimming, surfing and unusual drive-along-our-beach opportunities.
But don't forget to visit the Daytona Beach Pier, a historic attraction. Nearby are the thrill rides, the Daytona Lagoon water park and other enticements of the Boardwalk amusement area.
The 500-acre Daytona International Speedway complex, known as "The World Center of Racing," recently underwent a $400 million upgrade, complete with luxury suites, roomier seats and cool spots to refuel. Experience the banked turns of this famous track first-hand, behind the steering wheel of a race car with NASCAR Racing Experience.
CHARTER FLIGHTS TO SARASOTA
Discover the Florida beaches of Siesta Key, Lido Key, Longboat Key, Casey Key and Venice. Sarasota offers diverse dining, arts, culture and shopping. Derived from the Spanish term for "a place for dancing," Sarasota is an apt name for this Florida Gulf Coast city just south of the Tampa Bay area.
CHARTER FLIGHTS TO WEST PALM BEACH
Exquisite shops, fine dining, Broadway-quality shows, a world-renowned art museum and more -- this is what awaits the fortunate visitor to West Palm Beach.  Located along Florida's Atlantic Ocean coast, West Palm Beach offers visitors year-round excitement within easy reach of smooth-sand beaches and some of the nation's most enticing waterways.
If you want to see some of the nation's top musical entertainment, time your visit for SunFest – Florida's largest waterfront music festival.  And downtown West Palm Beach is home to four retail and entertainment districts: Clematis Street, Rosemary Square, Northwood Village, and Antique Row. These vibrant pieces of West Palm Beach are lined with fashionable bars, nightclubs, boutiques and collectables.
CHARTER FLIGHTS TO DESTIN
Stunning white beaches, challenging golf and world-famous fishing define the Emerald Coast city of Destin. Snuggled against the Gulf of Mexico in northwest Florida, Destin is rightfully famed for its sugar-white sands and emerald-hued waters. And due to its plentiful and always hungry underwater population, Destin is widely known as the "world's luckiest fishing village." Destin also harbors world-class resorts and rentals – and some of the best shopping and dining anywhere. And something new: The recently opened Northwest Florida Regional Airport makes it easy to reach this Florida Panhandle vacation destination.
Private Charter Flights to the Bahamas
Click on the planes on the map for more info on Bahamas charter flight destinations.
Staniel Cay Private Charter Flights
Scotland Cay Private Charter Flights
Chub Cay Private Charter Flights
Andros Island Private Charter Flights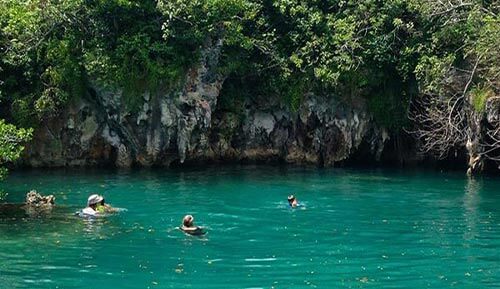 Cat Island Private Charter Flights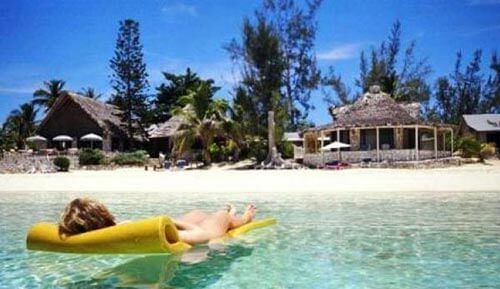 Congo Town Private Charter Flights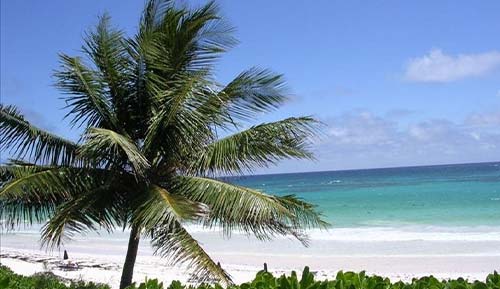 Harbour Island Private Charter Flights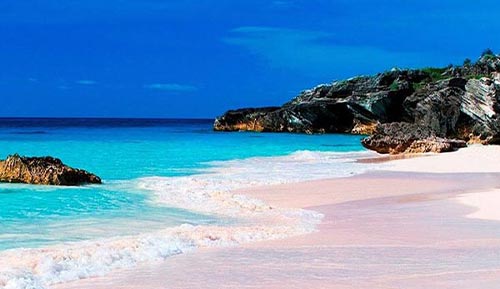 Exuma Cays Private Charter Flights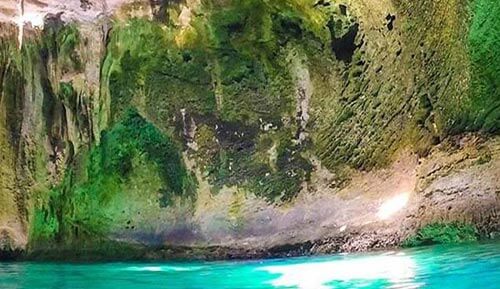 Fresh Creek, Andros Private Charter Flights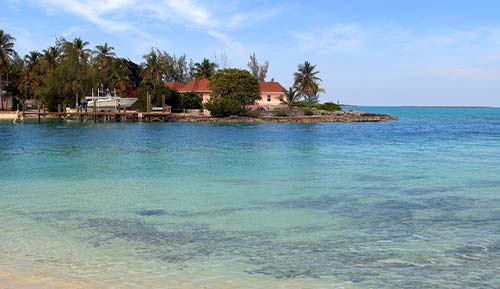 Great Harbour Cay Private Charter Flights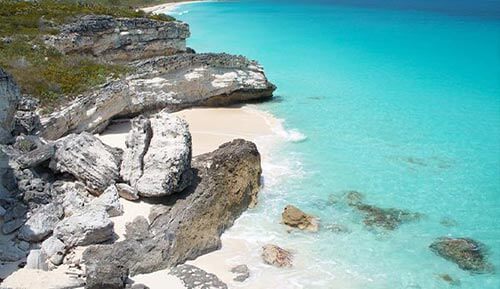 Marsh Harbour, Abaco Private Charter Flights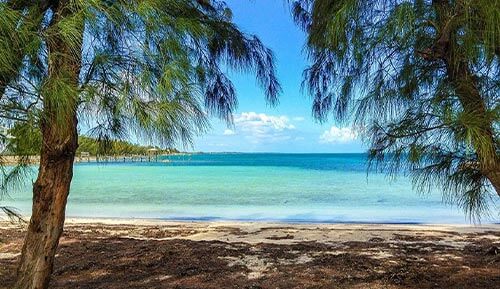 Rock Sound Private Charter Flights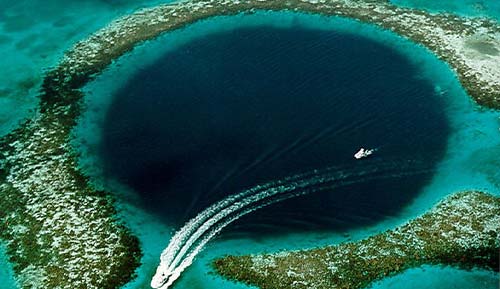 A private charter flight experience like nothing else.
Traveling with Makers Air to the Bahamas or though-out Florida will leave you feeling like royalty without the complexity of traditional air travel.
Private Charter Flights to Bahamas or Florida Destinations in Style
Makers Air is the premier charter airline with Florida and Bahamas flights. Our goal is to connect passengers to paradise, crafting a flight experience that brings reliable, memorable and convenient getaways to our customers.