Visit Beautiful Chub Cay with
Makers Air
Scroll down to learn more about all there is to do and see!
Flight Schedule to Chub Cay
Immaculate in beauty and stumbled upon by a lucky few, the Berry Islands are a cluster of more than 24 small islands and a thin crescent of almost a hundred small cays stretching to the North of Nassau and Andros.
Sitting 35 miles north of Nassau is Chub Cay, the southernmost Berry island. If you're looking forward to a fishing expedition, this is the place to be.
But Chub Cay has much more to offer than just fishing. Even better, you can get there conveniently and in style with Makers Air.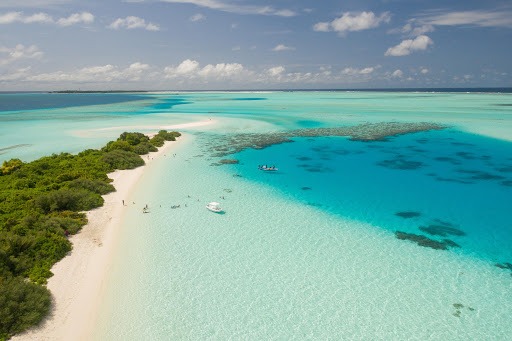 A Little History: The Berry Islands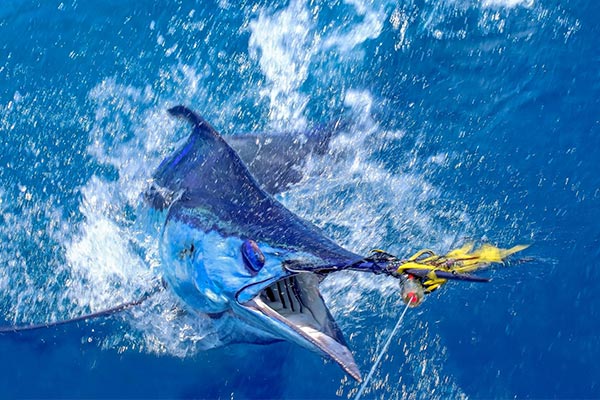 Dubbed the "Billfish Capital of the Bahamas," the Berry Islands have always been known worldwide for sport fishing and diving. But perhaps the most interesting detail about this island paradise is the fact that it's privately owned, and only awarded to club members.
Building on this heritage, Chub Cay treasures and upholds the island's legacy of tradition, pristine beauty, and world-class recreation.
Fun Things to Do in The Berry Islands, Bahamas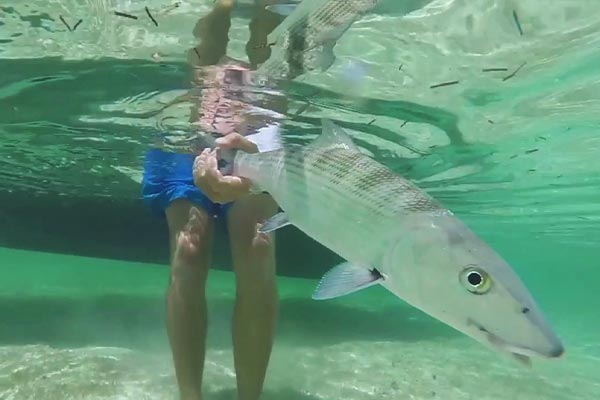 Chub Cay boasts spectacular fishing spots, but The Pocket is the Big Game Fisherman's paradise. This is the spot where the ultra-deep tongue of the ocean culminates into the shallow Bahama Bank.
Here, you can find a wide variety of exotic fish species, including blue marlin, sailfish, white marlin, kingfish, wahoo, and so much more. On the buoy south of the cay, you'll find mahi-mahi and yellowfin tuna cozying up in the deep waters.
Just several yards to the west of the Marina is the Mama Rhoda Rock. This big reef, together with the clear, calm ocean water, makes for an excellent spearfishing and diving spot.
Alternatively, you can explore its rich underwater flora and fauna through snorkeling.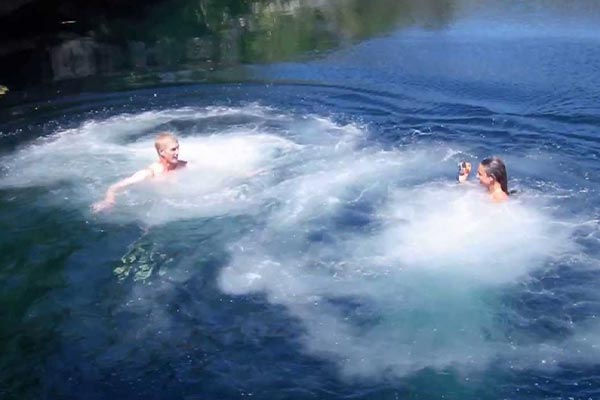 After landing at the Chub Cay Airport, it will only take you a few glances of your map to notice the island's spectacular Blue Hole. Located on the Southern Berry Islands Marine Reserve, this is one of the best spots for inland fishing in Berry Islands.
Accommodations on Chub Cay, Bahamas
Chub Cay Resort and Marina
Once you touch down at the Chub Cay airport, be sure to make your way to the nearby Chub Cay Resort and Marina. With a wide selection of ocean side villas to choose from and a variety of dining options, this resort caters to all your accommodation needs.
Set on 860 acres of land, it also has other uber-useful amenities such as a 98-slip marina, a fueling station, and an airport for both international and local flights. It also hosts several annual events, so be sure to schedule your stay when it's less crowded for a more tranquil stay.
Little Whale Cay
If you're looking for something more exclusive, you might want to consider the Little Whale Cay. Here, you'll find three gorgeous villas, namely Peacock House, Flamingo House, and Little Whale House.
The resort comes with a 1930s décor, ample air conditioning, flat-screen TVs, among other modern amenities.
Explore more destinations in the Bahamas
Convenient Charter Flights to Chub Cay with Makers Air
At Makers Air, we provide more flights to the Bahamas Islands than any other airline. While your commercial airline may get you there, they may not put you on the exact island you wanted.
Makers Air airplanes can land on small airstrips and that means you can fly to more islands. Besides our weekly scheduled flights, we also offer private charters and freight services to all scheduled destinations.
Contact us today at 954-771-0330 for convenient private charters, scheduled flights, and freight services.