Book Direct Flights to Staniel Cay
Scroll down to learn more about all there is to do and see!
Flights to Staniel Cay, The Exuma Cays Schedule
The Hidden Jewel of the Bahamas
If you've always fancied having a whole beach to yourself, that dream can come true at Staniel Cay. There are numerous uninhabited islands around the Cay and one of them could be yours for a day.
And on the rare occasion that another visitor disrupts your peace and tranquility, you can always go sail on to the next island. There's a pretty good chance that it'll be equally pristine and beautiful.
Makers Air provides daily directs flights to Staniel Cay and other locations in the Bahamas to make your trips quick and stress-free.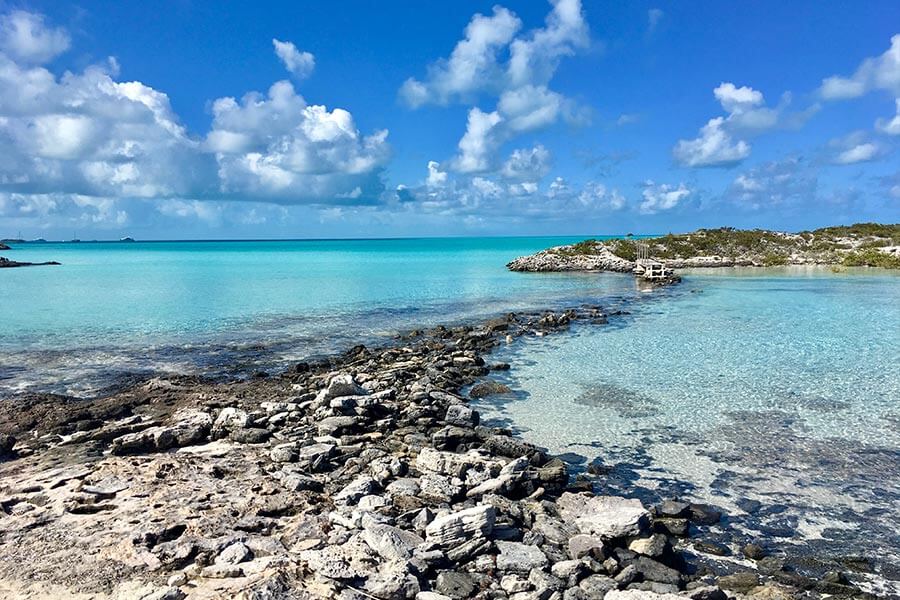 Why Visit Staniel Cay in the Bahamas?
The island has plenty to offer when it comes to attractions, and you have every reason to visit this serene beauty haven.
Some of its top attractions include: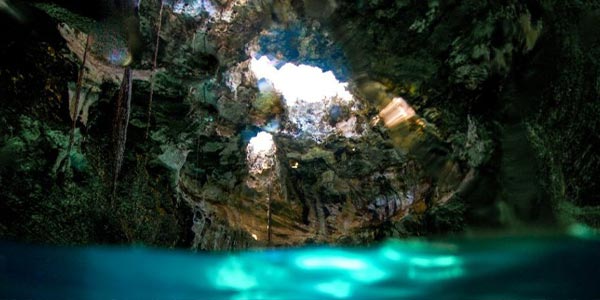 Thunderball Grotto
An underwater cave, the Thunderball Grotto is a fantastic place for snorkeling and diving. And if that's not enough reason to visit, parts of the James Bond film Thunderball were filmed here.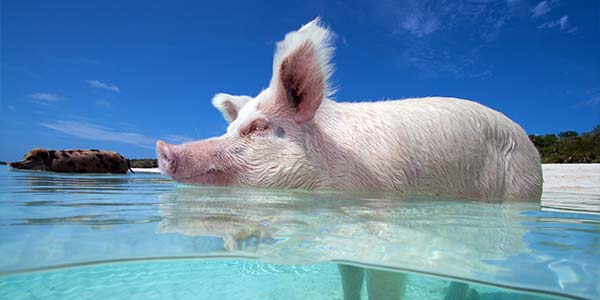 Big Major Cay
A few minute skiff ride north of Thunderball Grotto sits Big Major Cay, home of the Original Swimming Pigs of the Bahamas. Here, local pigs, big and small, will swim out to your boat for treats! You can also head up onto the beach and put food in their troughs or give them fresh water. It's a great place for a photo op!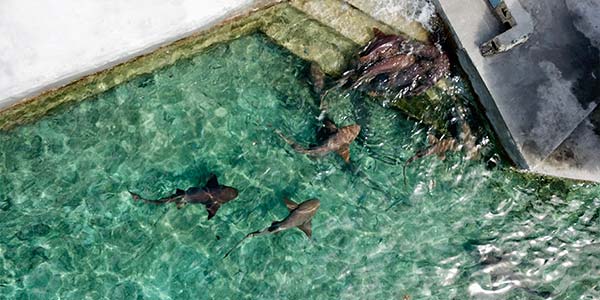 Nurse Sharks
Watch the nurse sharks feed at the fish bench at SCYC! The local fishermen will gladly let you toss scraps to the almost dog-like sharks who cruise through the area. Compass Cay, a 15 minute skiff ride away also has a crew of nurse sharks and bonefish who would love to see you! They are used to human contact and have rough skin, much like an elephant or rhino. You can swim with them!
Fun Things to Do in Staniel Cay
Attractions aside, Staniel Cay has tons to offer when it comes to adventure. Some of the fun activities to do here include: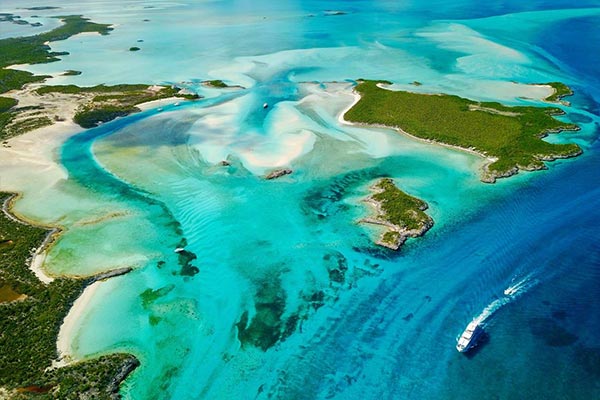 Touring Exuma Cays Land and Sea Park
The Exuma Cays Land and Sea Park has possibly the best waters for private boating. Stretching 22 miles from Wax Cay to Conch Cay, the park is brimming with spectacular coral reefs, mysterious caves, a wide variety of marine animals, and magnificent sea gardens.
Dubbed "The Garden of Eden," the Exuma Cays Land and Sea Park boasts serene beaches, numerous islets, endless cays, and safe anchorages. Whichever part you explore, expect to see a variety of tropical birds. And if you're lucky enough, you might see the endangered Bahamian rock iguana.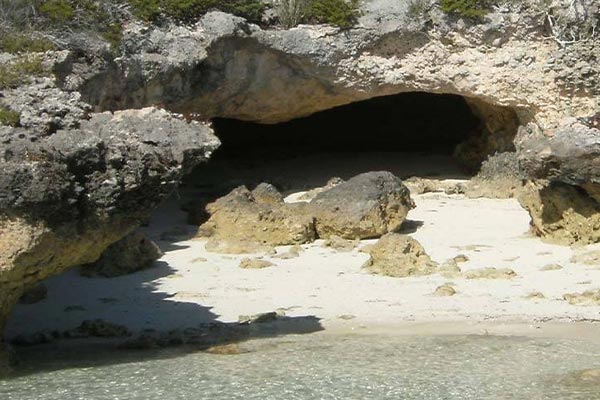 Warderick Wells or Hawksbill Cay is a great place for hiking. Here, you can feast your eyes on the ruins of the 18th-century Loyalist settlements.
For the best hiking experience, tour the archipelago between sunrise and sunset. Be sure to bring some water, as there are no facilities near the area.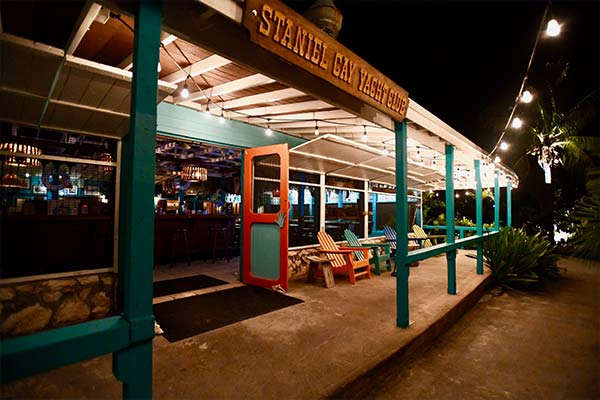 Hanging Out at Staniel Cay Yacht Club
Staniel Cay Yacht Club is at the heart of all the action. Enjoy scenic views, island cocktails, and fresh from the water seafood and conch salad.
If you are looking for something a bit off the path with island flair and a touch of mainland refinement, then you don't want to miss a stopover at SCYC.
Explore more destinations in the Bahamas
Enjoy Daily Flights to Staniel Cay with Makers Air
For convenient flights to Staniel Cay and other parts of the Bahamas, look no further than Makers Air. We provide daily flights to these areas, and our planes can land on the islands' smaller airstrips that commercial airlines may not be able to land on.
We have weekly scheduled flights to the Bahamas. Contact us today at 954-771-0330 for bookings and inquiries.