Explore the Stunning Exuma Cays on Your Next Bahamas Vacation
Scroll down to learn more about all there is to do and see!
Flight Schedule to Staniel Cay
Paradise Found In The Exuma Cays
Looking for a tropical vacation spot to blow off some steam after months of work? Try the Exuma Cays in the Bahamas!
With over 365 islands, you could take a year's vacation and explore one island each day. You'll never run out of fun things to do. Even better, Makers Air offers you convenient and safe direct flights to the Exuma Cays.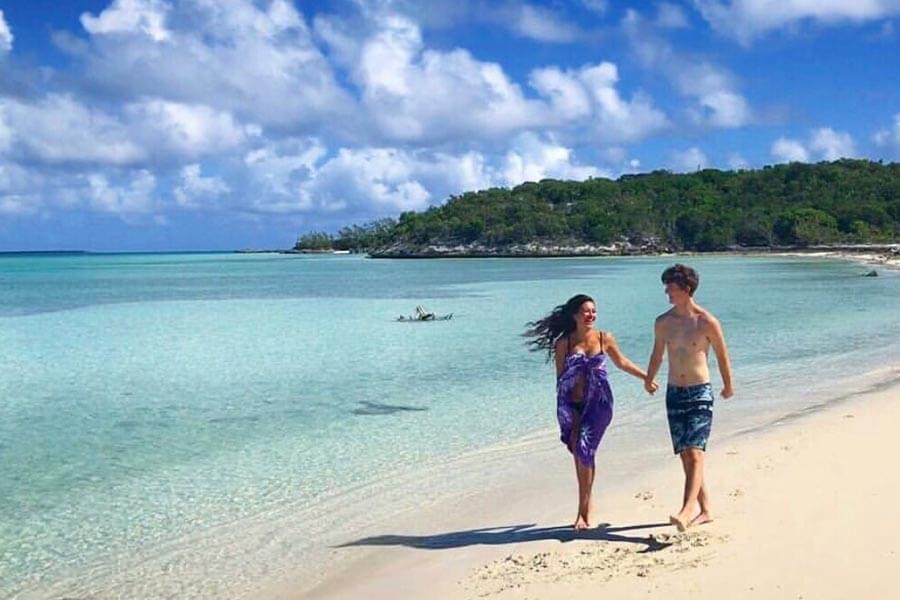 Fun Things to Do in the Exuma Cays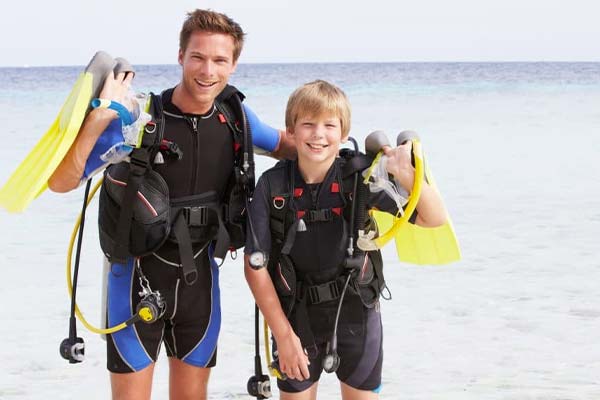 Staniel Cay Adventures offers many types of adventures including sightseeing to the original and now famous Staniel Cay swimming pigs. Swim with the sharks at Compass Cay, hand-feeding turtles at Farmers Cay, and snorkeling on an old drug plane & natural aquarium in the land and sea park.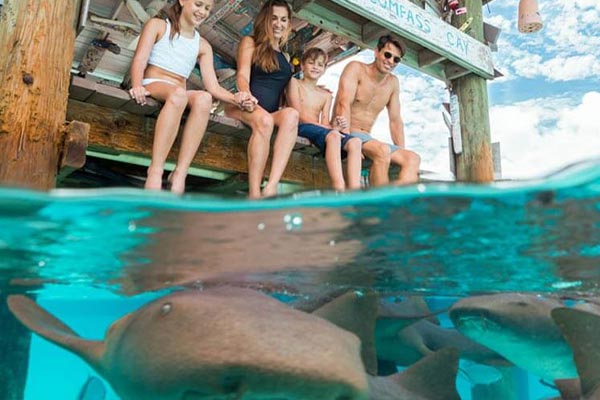 Swimming with Compass Cay Sharks
If you're a thrill-seeker, don't pass the chance to swim with 14-foot sharks at the Compass Cay. Even though the sharks are tamed, the experience is still thrilling and memorable.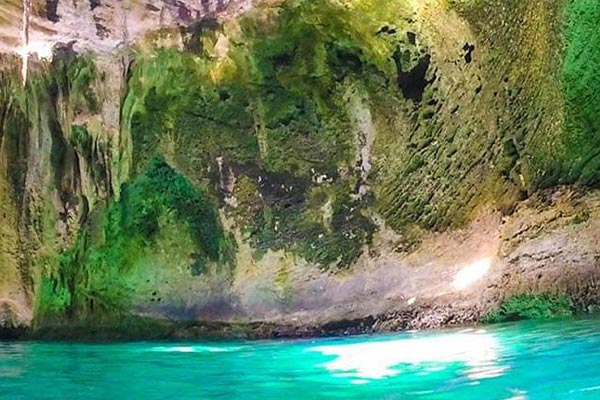 Snorkeling the Thunderball Grotto
Don't be fooled by the small and unimpressive look of the Thunderball Grotto. When you dive into the water, you'll move into another dimension. You'll get to experience the uniquely beautiful corals and fish species as the sun's rays illuminate the crystal-clear water. This will probably be the most memorable snorkeling experience you'll ever have.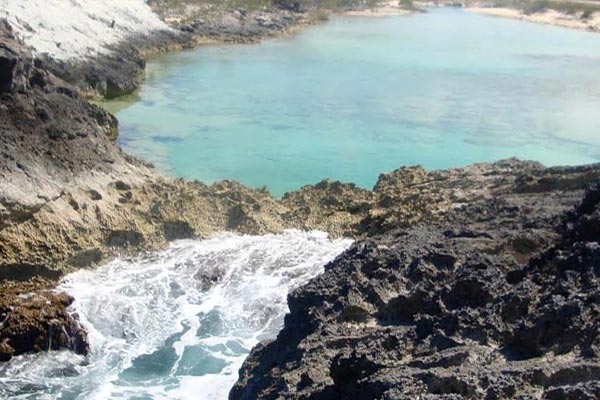 If you enjoy hiking, this deep blue lagoon is the spot for you. The trail is both challenging and rewarding thanks to the breathtaking sights from the top of the cliffs.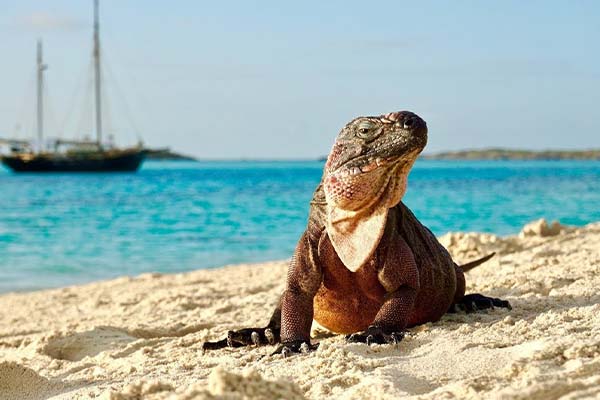 Want to see some wildlife during your vacation in the Bahamas? Check out Allen Cay in the Exumas. The island is home to a host of marine wildlife including iguanas.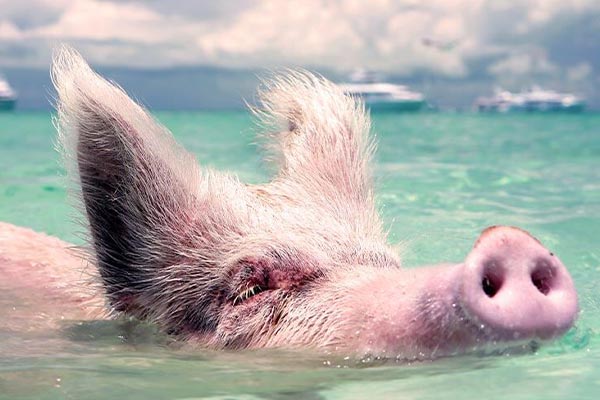 The Original Swimming Pigs
Your trip to Exuma Cays won't be complete without a swim with the pigs. Yes, you read that right!
Pig Beach is populated by a colony of feral pigs that gracefully spend most of their day in the water. The pigs are friendly and will swim to your boat for you to feed them. So, remember to carry some snacks.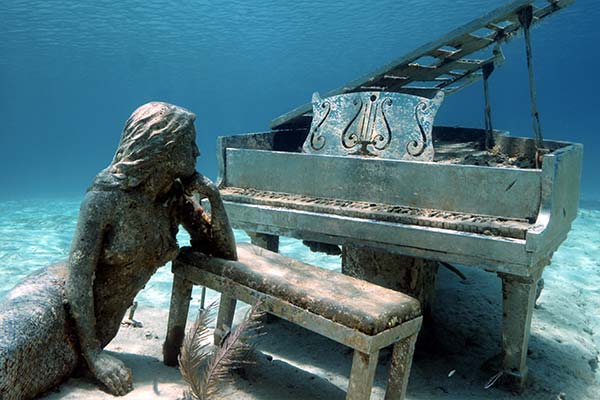 Mermaid-Piano Sculpture Dive Site
Underneath the waters of the Rudder Cut Cay is a sculpture of a mermaid near a piano on the sandy ocean floor. You can only see this magnificent masterpiece via snorkeling.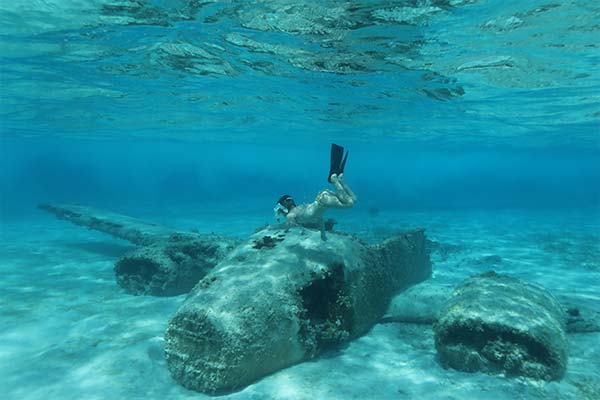 Sunken Plane Wreckage to Dive
This intriguing underwater plane wreck in Staniel Cay is believed to be a drug smuggler's plane that crashed during Pablo Escobar's reign. While diving to see the ruins, you can catch a glimpse of the stunning coral reef and fish species.
The most convenient way to visit all these places in the Exumas is to rent a boat.
Accommodations on Exuma Cays
To make your vacation more pleasurable, you'll need to get comfortable accommodation. Exuma has a lot of luxury villas with modern amenities and staffed employees. Here are some of the best places to find accommodation in Exuma Cays:
Compass Cay Marina and Resort
Staniel Cay Yacht Club With 14 intimate bungalows and a full-service marina, this resort offers the perfect getaway for anybody looking for a comfortable, casual Bahamas vacation.
Staniel Rents For privacy and space in the natural tropical surroundings, the Staniel Rents villas will have you covered.
Compass Cay Marina and Resort The natural setting of the Compass Cay offers much-needed privacy and beautiful views from the villas of this resort. The accommodations overlook the ocean, marina, creek and beautiful gardens.
Black Point Ocean Villas Located on an island 5 miles south of Staniel Cay you'll find beautiful and cozy cottages set along a gorgeous stretch of beach to give you the true island experience.
Fowl Cay Resort These resort offers luxurious villas fully stocked with all the Caribbean foods and outdoor equipment to make your vacation a memorable one.
Staniel Rentals Island Rentals has everything you need for your special Staniel Cay vacation: beautiful accommodations, a variety of licensed boats and golf carts. Superb customer service assures you the vacation of your dreams.
Staniel Cay Villas Our luxury villas offer everything you need for the picture-perfect Staniel Cay vacation: beautiful accommodations with breathtaking views, and a variety of upgrades to enhance your Bahamian getaway.
Casa Carisma A high-end private residence on relaxing Staniel Cay in the Exumas. With 4 bedroom, 4 ½ bathroom single-family home featuring designer-appointed indoor and outdoor living spaces, luxury amenities, and everything you need for a serene island vacation on Staniel Cay.
Embrace Resort Relax, unwind, and fall in love with the Bahamas' Exuma Cays. The secluded villas at EMBRACE resort were created for discerning travelers who prefer quiet privacy and personalized hospitality.
Explore more destinations in the Bahamas
Get Daily Flights to Staniel Cay with Makers Air
Have you been pushing your Bahamas vacation because of the tedious flight scheduling process at commercial airlines? We have some good news!
You can now take direct flights to Exuma Cays thanks to Makers Air. Because we can land anywhere, our airline allows you to travel to any island stress-free.
Book a flight to the Exuma with us today for a fun-filled vacation!