Book Your Flight to Harbour Island, Eleuthera
Scroll down to learn more about all there is to do and see!
Flight Schedule to Harbour Island, Eleuthera
About Harbour Island Eleuthera
When we think of rocky bluffs, modern resorts, massive coral reefs, and low-lying wetlands in the Bahamas, only Eleuthera Island crosses our minds. The 2-mile-wide island is not only known to have some of the world's best dive sites, but it also offers the authentic tropical feel of the Bahamas.
Interesting History and Culture
Before you book your flight, here are some interesting historical and cultural facts about this gorgeous place:
It was the first permanent settlement in the Bahamas, thanks to the Eleutheran Adventurers from Bermuda who discovered it while on their pursuit for religious freedom.
Most residents have a West African origin. Their ancestors were brought in to work in American cotton plantations.
Junkanoo is one of the most popular cultural festivals attracting thousands of people dressed in colorful costumes and dancing in the street to traditional Bahamian music.
You can learn more about this rich, authentic culture by interacting with the friendly locals at a more personal level.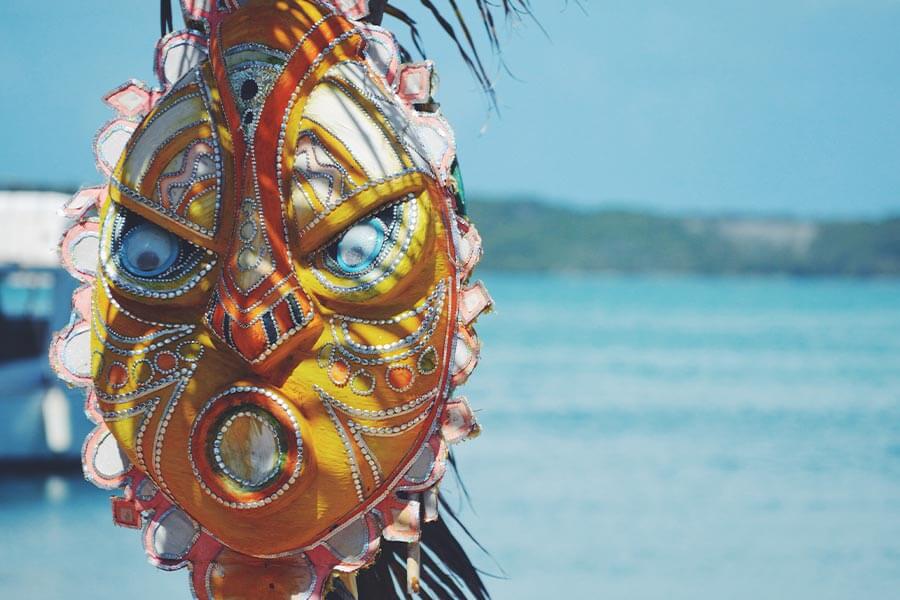 Fun Things to Do in Harbour Island, Eleuthera, Bahamas

If you're planning a Bahamas vacation, you may want to visit the following stunning places: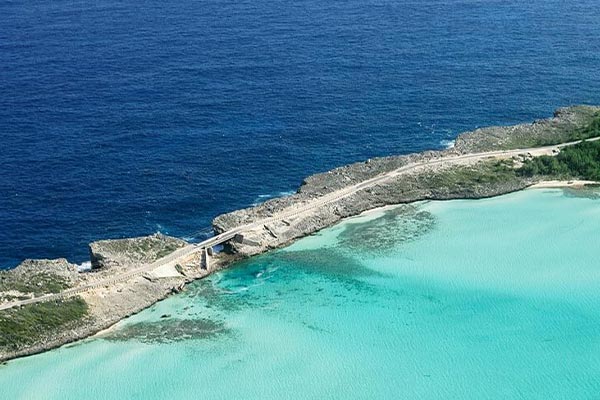 Situated at the northern end of Eleuthera Island, the Glass Window Bridge will leave you breathless with its magnificent panoramic view. It one of the best places where you can compare the rich, blue Atlantic Ocean on one side and the calm turquoise Bight of Eleuthera on the other, separated by a narrow 30-feet-wide strip of rock.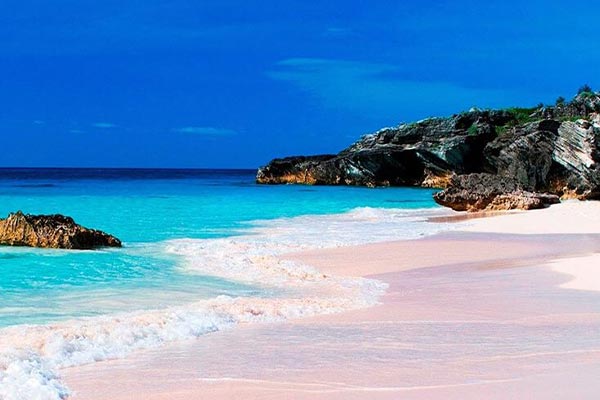 Pink Sand Beach, Harbour Island
Stretching for just over 3 miles, Pink Sand Beach boasts of a powder-pink landscape that offers the perfect ambiance for a walk on the beach. Even better, the 50 to 100-feet-wide beach has cool sand that allows you to walk barefoot, making you one with nature.
The outlying reefs provide shallow and relatively calm water, which makes swimming and snorkeling safe, easy, and fun. If you're on a honeymoon, you may want to try out the popular horseback riding along the beach.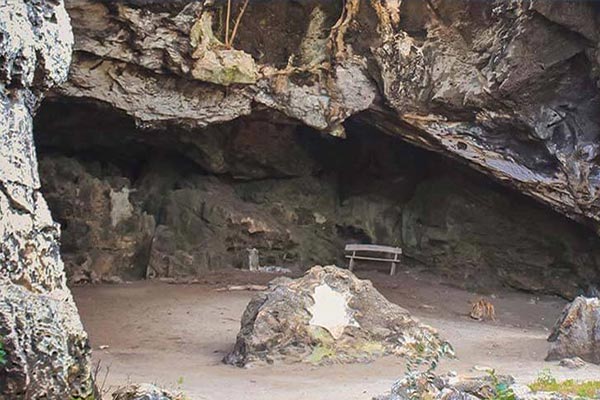 Located 10 miles North of Eleuthera airport, the Preacher Cave is known to have provided shelter to the Eleutheran Adventurers after their shipwreck on the Devil's Backbone.
Besides the Preacher Cave, Eleuthera hosts several other thrilling caves (such as Hatchet Bay Cave, Smuggler's Cave, and Spider Cave) that enthusiasts will find breathtaking.
Accommodations on Harbour Island, Eleuthera
For your stay at Eleuthera, some of the best hotels that we recommended include:
The Dunmore
With the atmosphere of a private club and the charm of a different era, guests at The Dunmore have enjoyed the magically tropical cottages and breathtaking pink sand beach for decades.
The Ocean View
The Ocean View Club is a small and charming family run hotel.  The atmosphere is more like that of a house that is well lived in…our approach is very much "Laissez – faire."
Runaway Hill
Experience the laid back, casual atmosphere of the Runaway Hill Inn; a boutique hotel hidden on a bluff overlooking the breathtaking Pink Sand Beach of Harbour Island.
Valentines Resort & Marina
Our ultra luxury suites are unparalleled on fabulous Harbour Island. With colorful clapboard-sided walls, white trim, and shuttered dormer windows.
Romora Bay
Romora Bay Resort and Marina blends timeless Bahamian ambience and international service standards to create a resort and marina destination unlike any other in the Bahamas.
Explore more destinations in the Bahamas
Book Your Flight to Harbour Island Eleuthera with Makers Air
Whether you're traveling alone or with your partner, a trip to Rock Sound Eleuthera is bound to be captivating. It's even more fun when you travel with Makers Air. 
We have weekly scheduled flights to the Bahamas. Contact us today at 954-771-0330 for bookings and inquiries.