Find Direct Flights to San Andros with Makers Air
Scroll down to learn more about all there is to do and see!
San Andros, Andros Flight Schedule
Dubbed the "Big Yard," Andros is different from your typical Bahamian island. While other islands are surrounded by water, this one merges with it.
The ocean water passes through and under its 2,300 square miles of palm savannas, mangroves, and eerie pine forests teeming with exotic wildlife and—as legend has it—an evil man-bird named chickcharnie!
Makers Air provides daily flights to San Andros, Fresh Creek, and Congo Town, and we can help you explore Bahamas' largest (and Caribbean's sixth largest) island in style and convenience.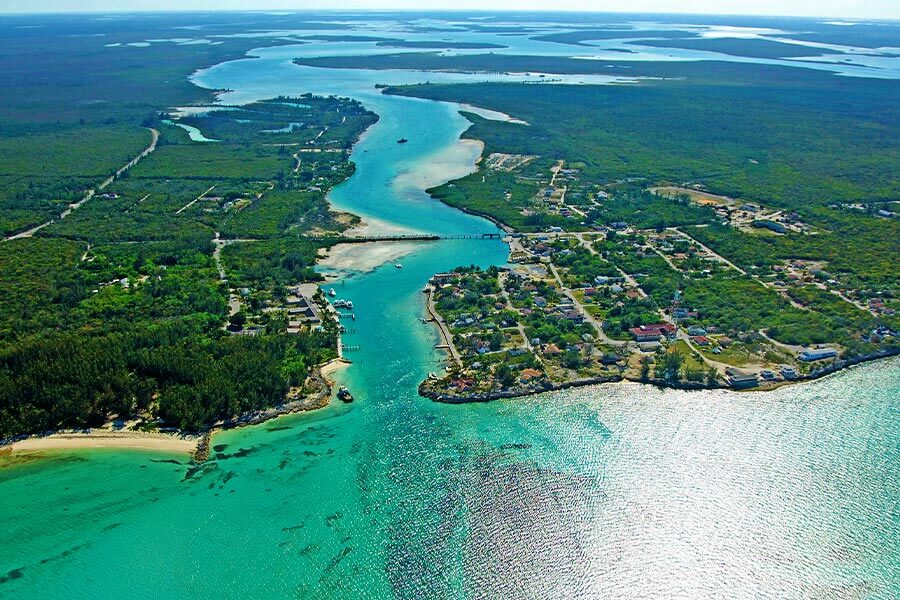 History and Culture of the San Andros, Bahamas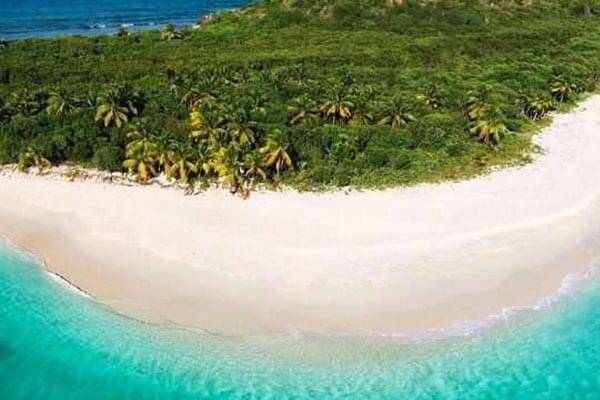 In the 17th century, English settlers colonized the Islands and established cotton plantations.
However, in 1938, many Englishmen deemed the land unprofitable and gave it to the natives before moving back to England. The English government also kept patrolling the Atlantic Ocean to prevent illegal trade, and most of the culprits caught were sent to the Bahamas Islands. These people, as well as West Indians and Seminoles from Florida, became the residents of the islands.
When they became overpopulated, they moved to what we now know as Andros. Over the years, this island has developed into a cultural haven, with traditions such as bush medicine, wood carving, straw weaving, and handline fishing being passed down from generation to generation.
Besides the rich history, you can also enjoy: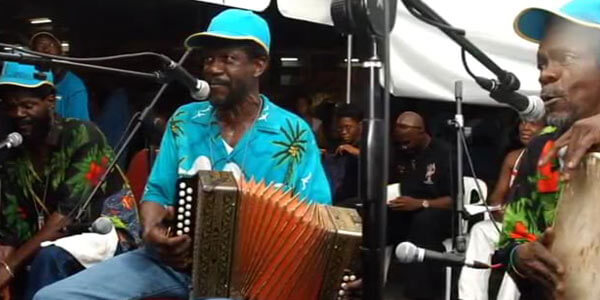 Music
The traditional "goombay" and "rake-and-scrape" beats still hold in San Andros. On Friday nights, you can enjoy the sounds of the islands at Nicholls Town and Fresh Creek community parks.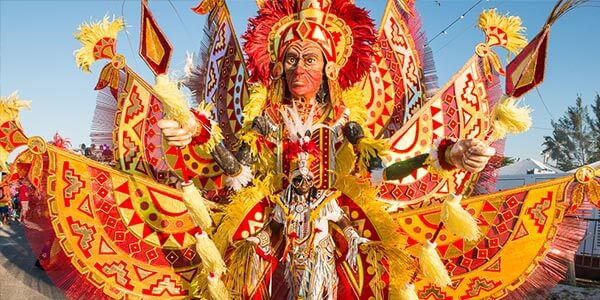 Junkanoo Festival
The energy and vibrancy that comes with the Junkanoo carnival are infectious. The party is held on Boxing Day and New Year's Eve and lasts well into the wee hours. It's celebrated everywhere including the nation's capital, and San Andros is known for its fierce interschool and intergroup competitions.
If you love wild parties with elaborate costumes and loud drums, you simply can't miss the Junkanoo street carnival.
Fun Things to Do in San Andros, Bahamas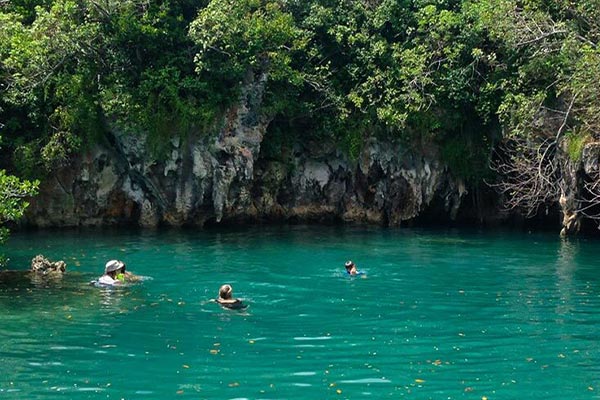 Andros boasts the largest national park system in the Bahamas. Some of the best national parks to visit include:
The Blue Holes National Park
North and South Marine Parks
Crab Replenishment Reserve
West Side National Park
These parks are home to a wide variety of exotic wildlife that you can't find anywhere else.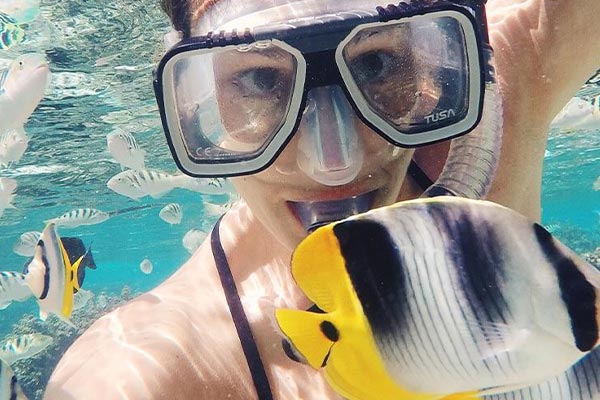 In South Andros, you get to explore the third-largest barrier coral reef, the Tongue of the Ocean, and tidal freshwater blue holes.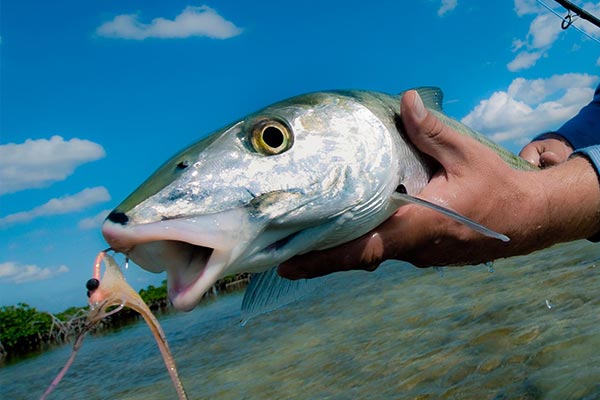 Because of their elusive and slippery nature, bonefish are highly prized game fish. The unspoiled Andros Island's coastline is threaded with bights, shallow lagoons, and mudflats – prime spots for catching bonefish. This makes the island a hot spot for anglers looking for some fly-fishing action.
Bonefishing is especially thrilling during the peak months of March and April. You can find up to four-day fishing packages at top fishing spots like the Andros Bonefish Club and the Small Hope Bay Lodge.
Accommodations on San Andros
GJ's Resort and Fishing Lodge
Tranquility Hill Fishing Lodge
There are plenty of places to find accommodation when visiting San Andros. Click the name to find out more. Our recommendations include:
These resorts and hotels offer modern amenities to ensure you have a comfortable stay.
Explore more destinations in the Bahamas
Hassle-Free Flights to San Andros
At Makers Air, we provide daily flights to Fresh Creek, San Andros, and Congo Town. Traveling with us means safe, convenient, and stress-free flying. 
Unlike your everyday commercial airline, our planes can land on even the smallest airstrips on the island, meaning you won't have to deal with the hassle of long drives to your destination.
Contact us today at 954-771-0330 for convenient private charters, scheduled flights, and freight services.