Fly to Scotland Cay for the Perfect Bahamas Vacation
Scroll down to learn more about all there is to do and see!
Flight Schedule to Scotland Cay, Abacos
Currently, only Private Charters are available to Scotland Cay, Abacos.
It's Time to Slow Down & Visit Scotland Cay
With 700 charming subtropical islands and over 2000 cays, the Bahamas is home to some of the most gorgeous beaches in the world. One of the most popular spots is Scotland Cay.
This small island is part of the Great Abaco Islands. The Abaco islands are elevated and protected by the third-largest barrier reef in the world, giving them conducive weather for vacationing all year long.
The entire island is a privately owned and has great views of the extensive turquoise waters and white sandy beaches. No cars are allowed on the island, making it less congested and serene. You'll have to use a boat or golf carts to get around.
Our flights to Scotland Cay can make your vacation to the Bahamas seamless and stress-free.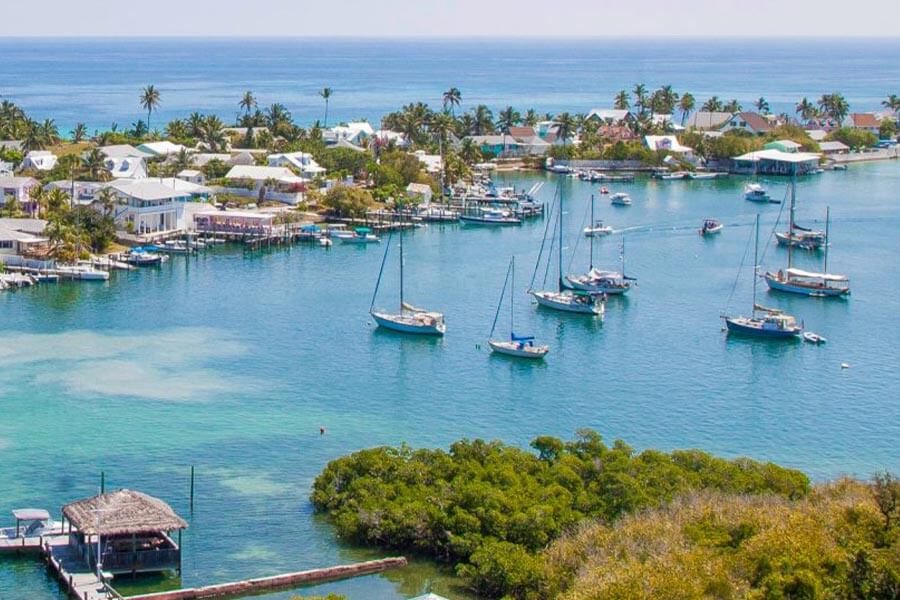 Fun Things to Do in Scotland Cay, Bahamas
Since the temperatures are generally ideal all year round, there are several lovely places to visit on the island. We recommend you visit the following places during your vacation: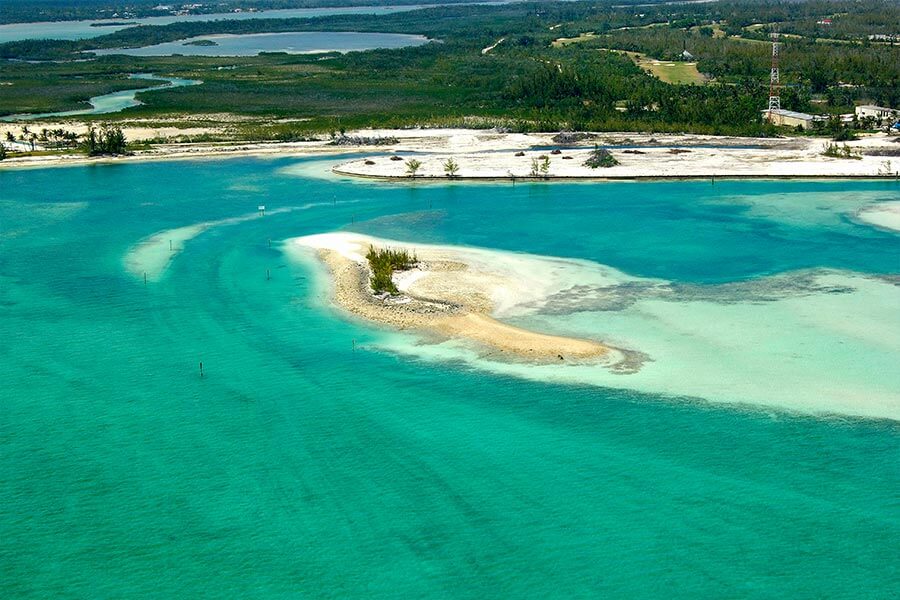 Just 13 miles from island, Treasure Cay is surrounded by beautiful white sandy beaches. The two resorts available here are the Treasure Cay Resort and Marina and the Bahama Beach Club.
At the Treasure Cay Resort and Marina, you'll find Spinnakers Restaurant, an excellent restaurant offering a wide range of island cuisines from lobster tail to delicious conch chowder.
Alternatively, you can go play golf at the resort's 18-hole course, sunbathe at their crescent beach, or shop around the boutiques for some antiques.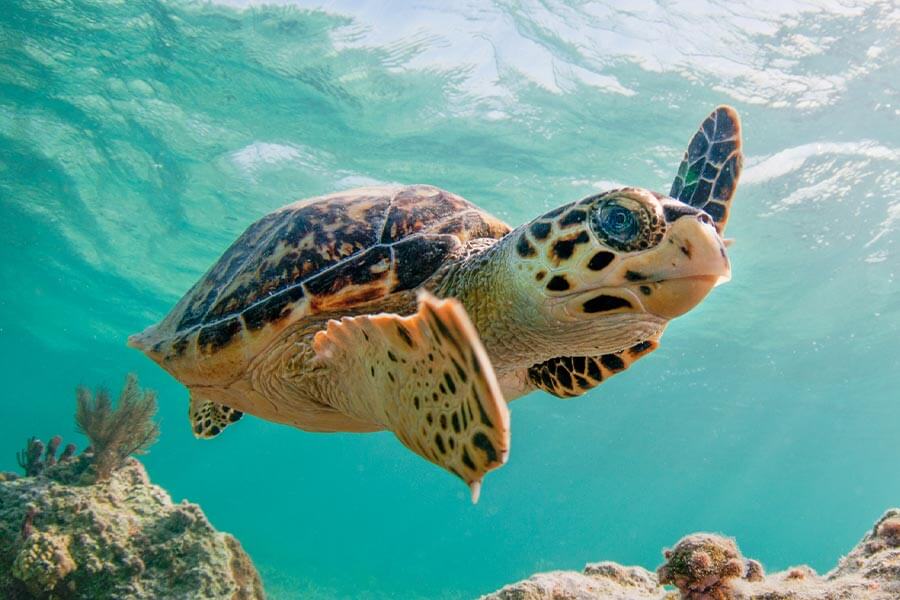 As the name suggests, this small island is home to thousands of green turtles. It can only be accessed via boat or ferry from Scotland Cay, Exuma.
The island is known for its beaches and full-service hotel resorts with boat marinas, making it a popular destination for wedding venues. For vacationers, it has plenty to offer including the Annual Green Turtle Heritage Festival in May and the Albert Lowe Museum which showcases the ruins of the ancient New Plymouth village.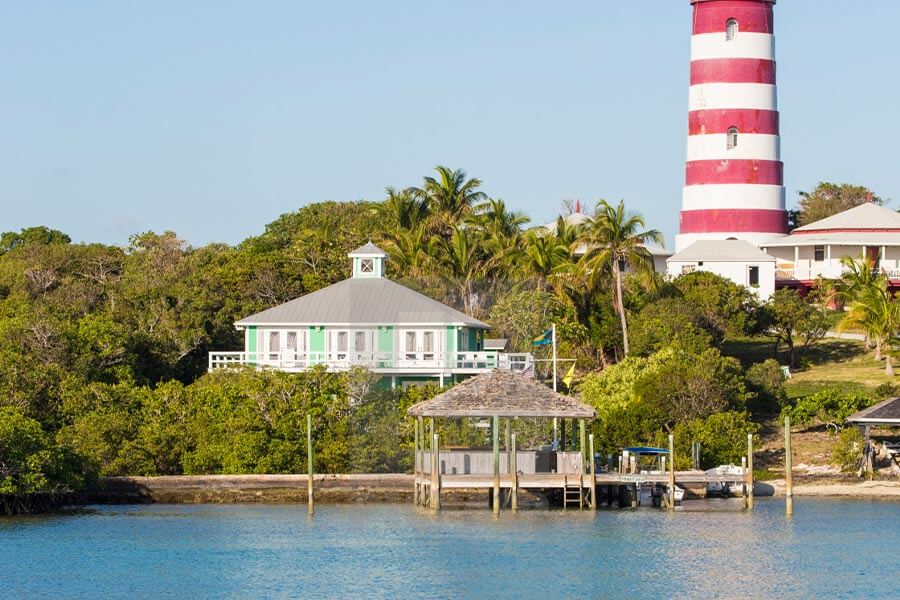 Just 10 miles from the island, Elbow Cay is an 8-mile-long island that offers a quiet retreat from the mainstream tourist activities in the Bahamas with its rich local culture.
The narrow island streets can only be accessed by foot or bike, giving it an authentic island feel. Elbow Cay offers a range of fun activities like spearfishing and surfing. What's more, you can explore the Tahiti Beach, Sugar Sand Beach, and Hope Town Historic Lighthouse for a breathtaking view of the crystal-clear water.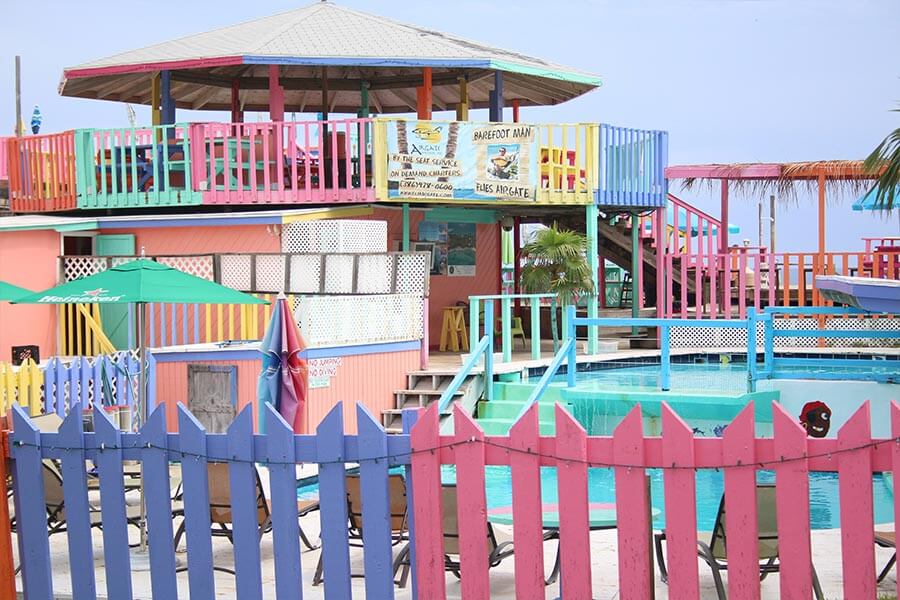 The Great Guana Cay is a long and narrow islet that's located in the center of the Abaco Islands, just 1.5 miles from Scotland Cay. The 7-mile long island is surrounded by beautiful coral reefs that you just can't get enough of.
You'll also find a variety of exotic marine wildlife like the loggerhead sea turtle, hawksbill sea turtles, white-tailed tropical birds, white-crowned pigeons, and so much more.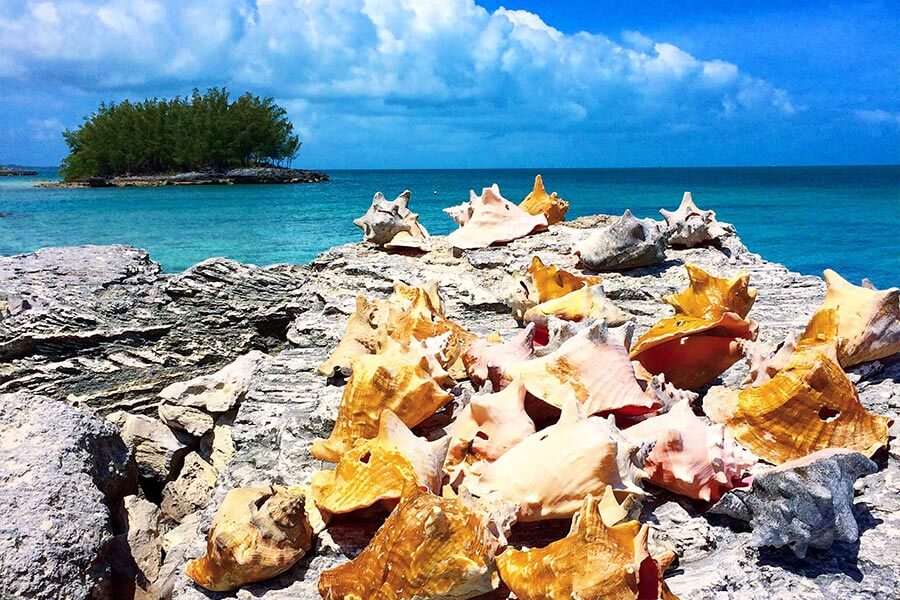 Just 8 miles from Scotland Cay, Marsh Harbour offers its tourists a range of services not available in most of the neighboring islands including laundries, specialty shops, travel agencies, bookstores, and more. This is the best place to meet and interact with the locals and get to experience the true Bahamian culture from them.
You can also reserve a day or two to kayak and adventure in the Marls on guided trips.
Explore more destinations in the Bahamas
Book Your Flights to Scotland Cay Today!
Makers Air is a premier charter airline with scheduled weekly flights to the Bahamas. We fly to Scotland Cay every Tuesday and Thursday. You can reserve a seat on the scheduled flights or fly private with our private charters any day of the week.
Contact us today at 954-771-0330 for convenient private charters, scheduled flights, and freight services.