Schedule Your Flight to Gorgeous
Cat Island
Scroll down to learn more about all there is to do and see!
New Bight, Cat Island Flight Schedule
The Natural Beauty of New Bight, Cat Island

From the breathtaking New Bight Beach to the gorgeous Mount Alvernia, Cat Island has a lot of natural attractions for you to enjoy. Everything on this island has an authentic feel to it.
Makers Air provides flights from Fort Lauderdalei to Cat Island several times a week to make your Bahamas vacations seamless.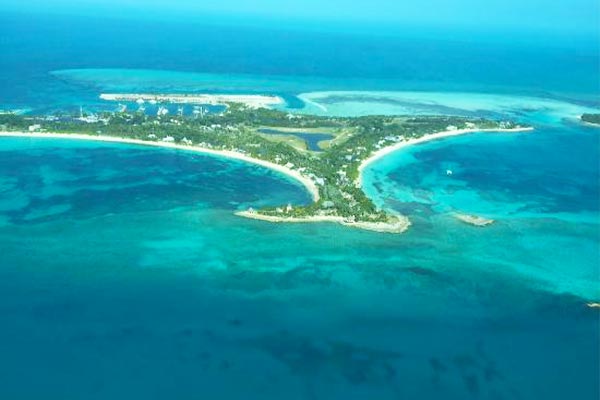 Interesting History and Culture of New Bight Cat Island, Bahamas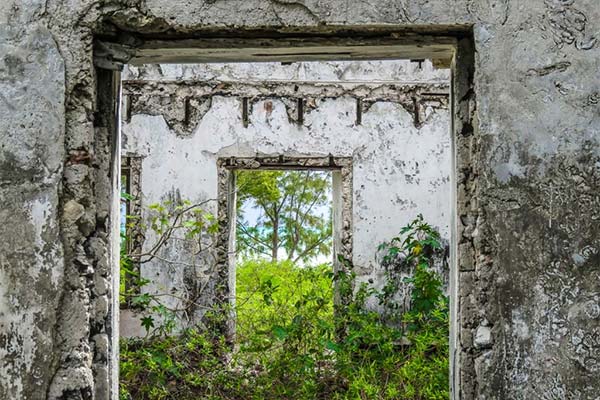 This island is not just all sites and attractions – the local culture is equally fascinating.
Cat Island got its name from Arthur William Catt – a 17th-century British pirate who (according to Bahamian folklore) used to frequent the island to hide his loot.
What's more, with the Bahamas being a significant part of the 18th-century international trade, Cat Island was used as a primary market. 
If you don't fancy sightseeing, you can always get to listen to Bahamian rake-and-scrape artists performing at local bars and restaurants. Cat Island is the birthplace of this traditional world-renowned music genre.
Fun Things to Do in New Bight, Cat Island
If you're thinking of visiting Cat Island, you should definitely check out the following spots: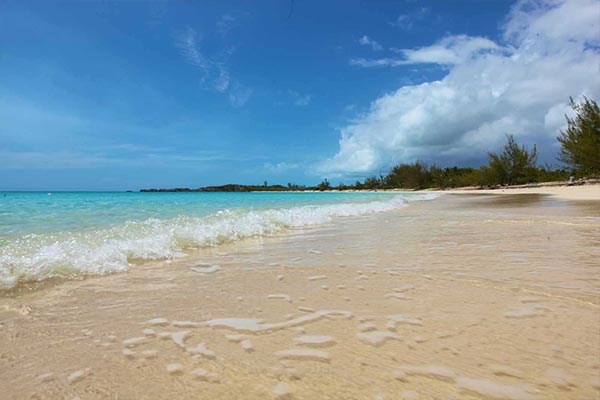 Located on Queen's Highway, New Bight Beach is a nice spot to take in the soothing tropical sun while sipping away on your favorite drink.
The clear waters provide the perfect spot for snorkeling and surfing. The beach also annually plays host to the Cat Island Regatta – a yearly sailing event.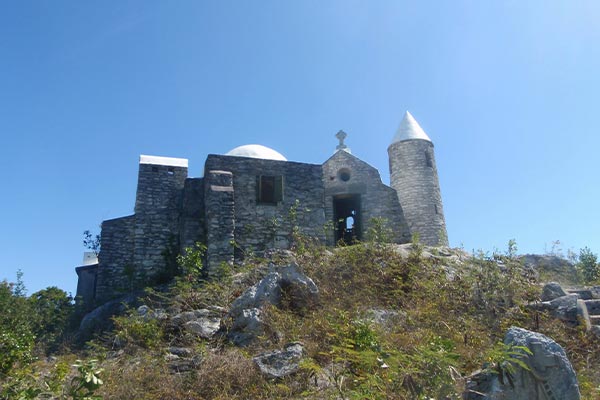 Taking a ten-minute hike to the top of the Bahamas' highest point is a great way to exercise and get in touch with nature.
When you reach the summit, you'll be rewarded with breathtaking bird's-eye views of the island's panoramic landscape. A beautiful medieval monastery – The Hermitage – also sits at the summit.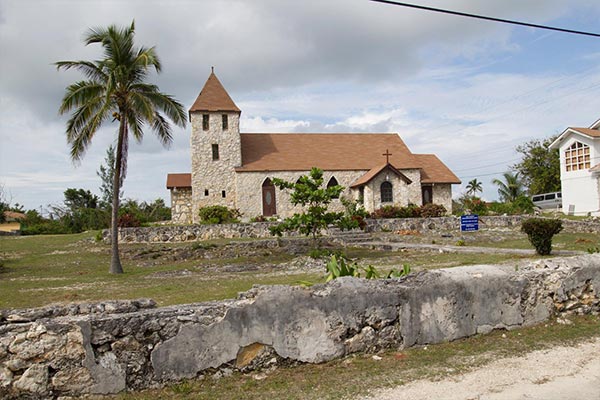 Sir Sidney Poitier's Childhood Residence
This renowned American actor of Bahamian descent was raised in Cat Island. If you're a fan of his big-screen works, visiting this site and taking photos will create some great memorabilia.
Accommodation on New Bight, Cat Island
If you fancy rustic hotels that give off a relaxing vibe, Cat Island has lots of options for you to choose from. The island is dotted with numerous village resorts and villas that stay true to the island's pristine and simplistic nature.
You can check-in at the following spots:
Rollezz Villas Beach Resort
Fernandez Bay Village
Also located on the island is Fernandez Bay Village (FBV), which features a stunningly designed clubhouse area. Here, you can enjoy unique evening cocktails at the tiki bar or shop for some antique at the boutique shop.
Shannas Cove Resort
The Shannas Cove Resort offers stunning beachside views and a wide range of Caribbean delicacies. Guests also get to spend their days snorkeling and kayaking at the nearby shore.
Greenwood Beach Resort
With only 16 rooms, this resort boasts a homely, intimate ambiance. You'll also get to enjoy unobstructed views of the clear waters from the ocean view terrace. From the resort's clubhouse, the pink-sand beach is only a stone-throw away.
Ocean Dream Beach Resort
For the ultimate oceanfront experience, book a cottage at Ocean Dream Beach Resort. The cottages sit atop a hill, allowing guests to fully take in the surrounding natural beauty.
Pigeon Cay Beach Club
Get to experience the true Caribbean hospitality at Pigeon Cay Beach Club. The resort offers room service to guests at their cottages and can also arrange an outdoor meal at the beach.
Rollezz Villas Beach Resort
At this resort, you'll get to enjoy breathtaking views of the ocean while listening to melodic indigenous music at an open-air eatery. The hotel also offers boat rides to the nearby beach at Joe Sound Creek.
Sammy T's Beach Resort
Located just 15 minutes from the airport, Sammy T's Beach Resort is an affordable three-star accommodation facility that offers room service and coatroom service. Some rooms even feature a minibar.
Explore more destinations in the Bahamas
Book Your Flights to New Bight, Cat Island Today!
Forget the hassles of commercial flights, and use our convenient and stress-free flights to the Bahamas. At Makers Air, we offer direct flights to Cat Island every Monday, Wednesday, Friday, and Saturday. Private Charters available any day of the week.
Contact us today at 954-771-0330 for convenient private charters, scheduled flights, and freight services.