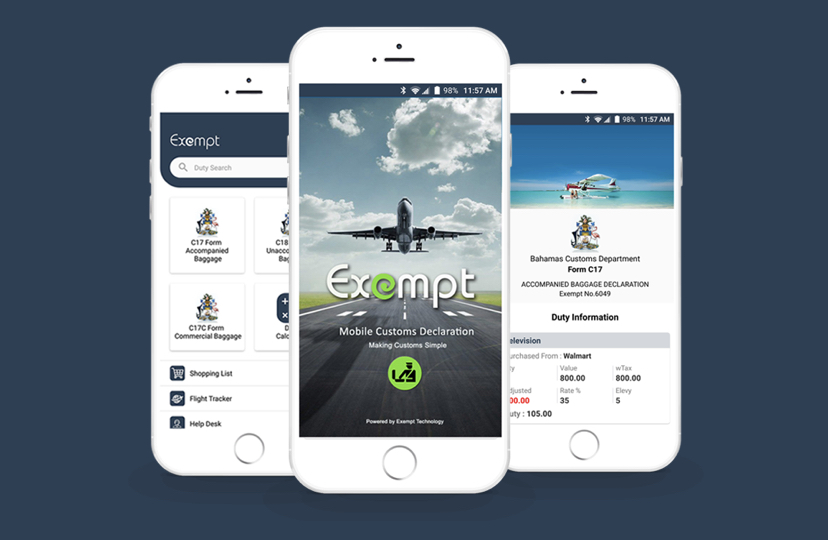 Effective Monday, June 12th, Bahamas Customs will require digital submission of their forms for residents and tourists through an app called Exempt. 
Everyone traveling to The Bahamas is required to fill out a Bahamas Customs C17 Declaration Form. Whether a returning resident or a visitor on vacation, Exempt is designed for you to complete your form electronically before you land in order to save time. All passengers will use the Exempt app to submit your C17 form to Bahamas Customs.  After signing up and submitting your appropriate travel documents, you will be issued a QR code and confirmation number.  Upon arrival into Customs, the Officer will review your electronic submission and process your form.
In most of our Out Island ports of entry, your Exempt confirmation code will be given to the officer on duty as your proof of submission.
Paper immigration forms are still required at this time and will be provided to you at check in.
Download the app and set up your profile today to make your Bahamas entry experience a breeze!