Airlines That Fly To Staniel Cay
If you're looking for an airline that flies to Staniel Cay, a tropical paradise destination, we will share all the information available to you including schedules and contact information. This tiny island is known for its sparkling blue waters, pristine beaches, and abundant marine life. However, traveling to Staniel Cay may seem daunting if you need to familiarize yourself with the logistics of getting there. We'll explore the different ways to fly to Staniel Cay and provide helpful tips to make your journey as smooth as possible.
If you are used to spending your vacations in bustling cities full of people and activity, Staniel Cay will be a bit of a change of pace. The small cays in the Exumas are known for their laid-back atmosphere, friendly locals, and beautiful beaches. While it may differ from what you're used to, there's no need to worry – you'll quickly fall in love with the slower pace of life here.
One thing you may notice right away is that everyone seems to know each other. In such a small community, it's not uncommon for people to stop and chat when they pass one another on the street. Don't be surprised if strangers strike up a conversation with you – they're just being friendly!
Fly To Staniel Cay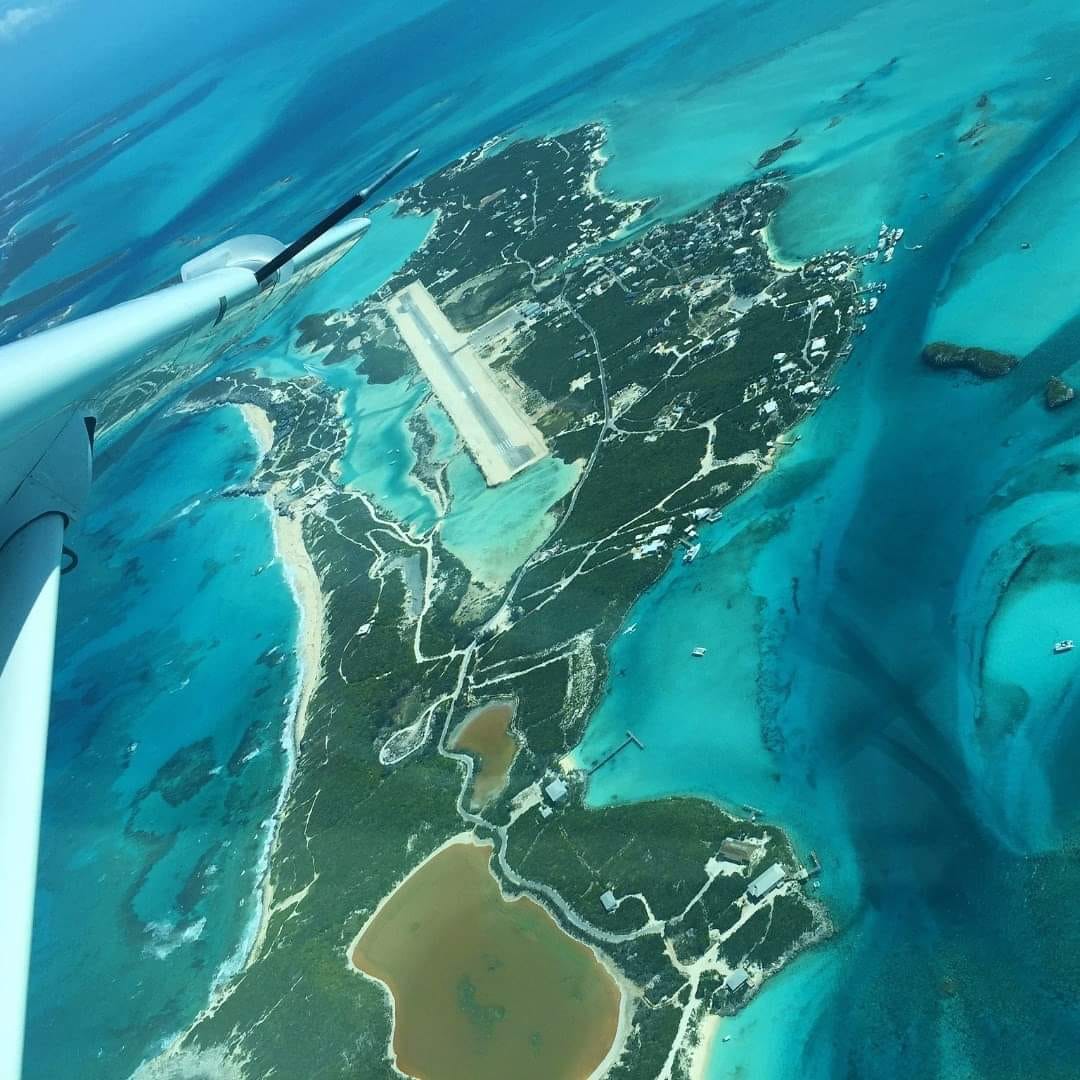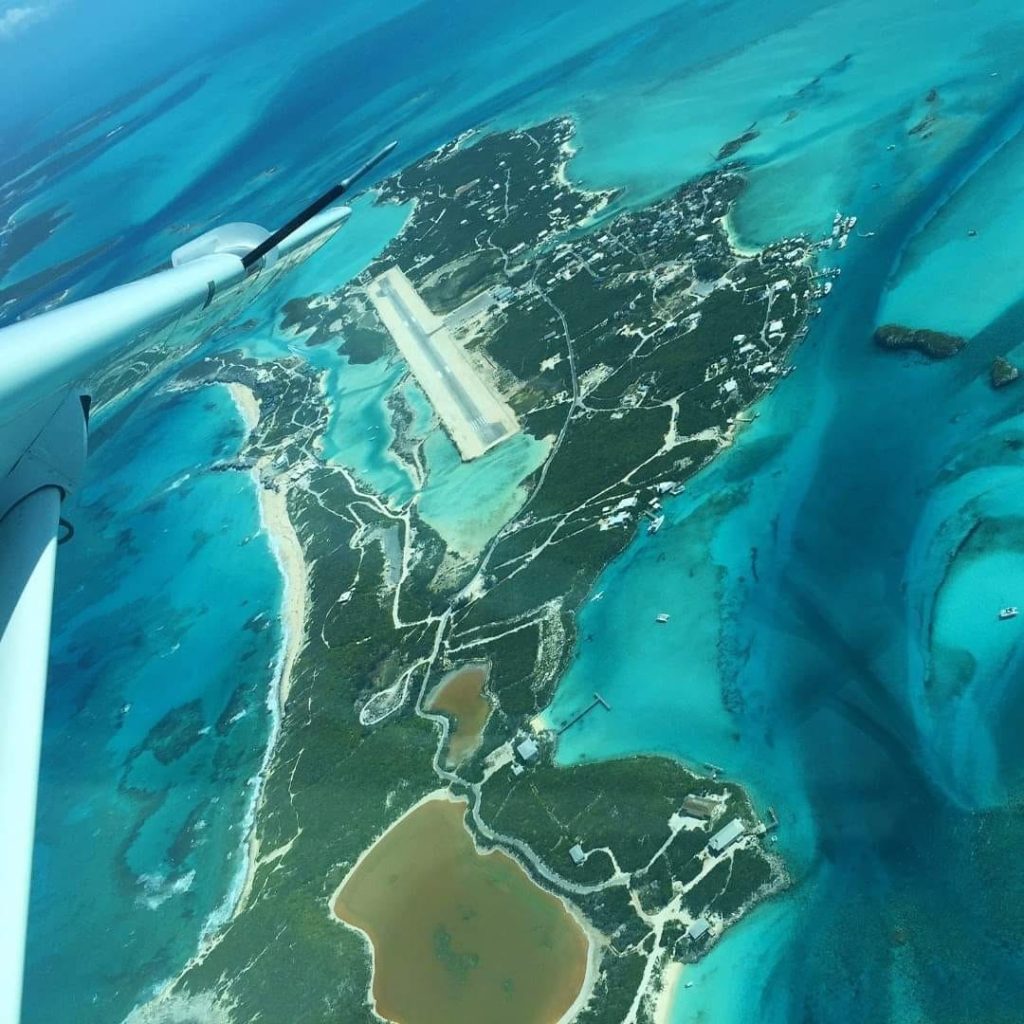 Before you start packing your bags, let us give you a brief guide on how to reach Staniel Cay, one of the most beautiful islands in the Bahamas. One of the quickest ways to get to Staniel Cay is by taking a flight. The airport is small so major carriers like American Airlines do not fly into Staniel Cay.
1)From Nassau to Staniel Cay Airport
A few airlines offer this service, including Flamingo Air and Titan for commercial flights and Dreko Chamberlain for private air charter. The flight is just under an hour from Nassau, and the cost can vary depending on the airline and time of year. The private charter is surprisingly affordable and less stressful than making connections from USA flights. It's recommended to book your flight in advance to ensure availabilit
2) From Fort Lauderdale to Staniel Cay
There are a few ways to travel directly to Staniel Cay from the United States. The flight is roughly two hours, including clearing customs and immigration. The preferred daily flights are on Makers Air. Read their reviews. You will be spoiled and will want to avoid flying a "commercial carrier" ever again. No lines, no TSA, free valet parking, and a great waiting lounge. Indeed Makers Air is our favorite way to fly to Staniel Cay.
Scheduled Flights From The USA to Staniel Cay
Makers Air, 2331 Northwest 55th Court Hangar 19 A, Fort Lauderdale, FL 33309
Charter Flights to Staniel Cay, Black Point, or Farmers Cay from the United States: Contact: Ascend Via Makers, 5520 NW 21st Terrace Hangar 7, Fort Lauderdale, FL 33309 (954) 780-8766 Info@AscendMakersAir.com
Airlines That Fly To Staniel Cay from Nassau Bahamas
Inter-Island Bahamas Private Charter Flights, Graceful Wings, Dreko Chamberlain 242- 359-1573
Flamingo Air, Contact Information: (242) 351-4963 lamingoairbah@gmail.com https://flamingoairbah.com/
Schedule as of Summer 2023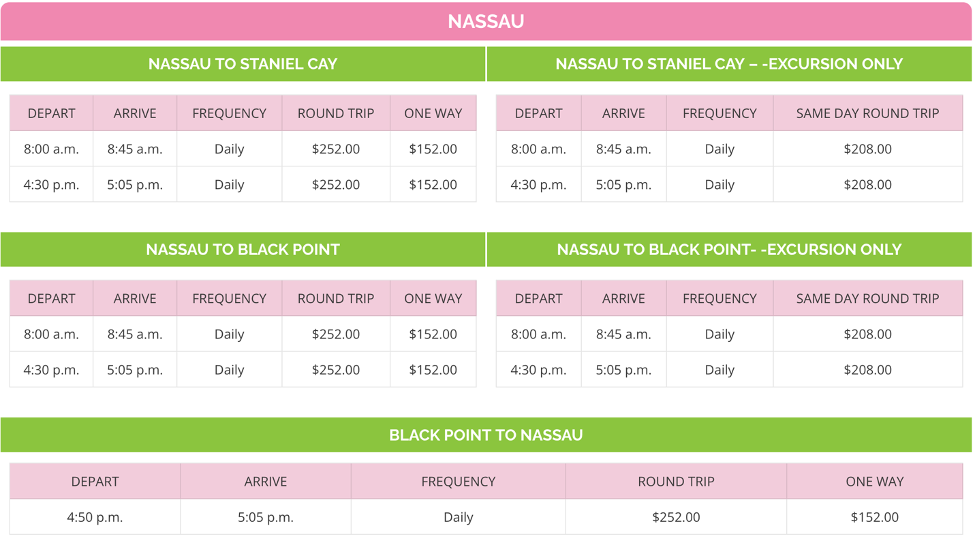 Titan Air, Contact Information: 242-359-0406  or  242-361-4476
Customer Service Hours: 9 am to 5 pm  Mondays thru Fridays
reservations@weflytitanair.com
Prices as of Summer 2023

Nassau to Exuma Cays flights and the destinations are Staniel Cay, Black Point, Farmers Cay, and surrounding islands with an airport—one way $125 (VAT included); Round trip $240 (VAT included). They offer two flights a day each way.
Once you arrive at Staniel Cay Airport, you will be picked up by the vacation rental host and taken to your accommodations or simply rent a golf cart to explore the island.